From brass to the molded product
VALMON has a fleet of machines that, by combining an excellent level of technology with induction ovens, allows us to obtain a wide range of articles at a constant quality. The VALMON production is always flexible, thanks to the complete robotization of its machines, which manages to reduce machine downtimes and tooling times. The production capacity includes presses from 250 to 450tn and screw presses (rocker arms) from 300 to 700 tn. VALMON boasts the presence of HATEBUR AMP20 molding islands that are able to withstand a work rate of up to 200 strokes per minute. The fully electronic two-bar cutters and the robotized sheers, with a completely independent vision system, guarantee the same quality standard for all the production phases.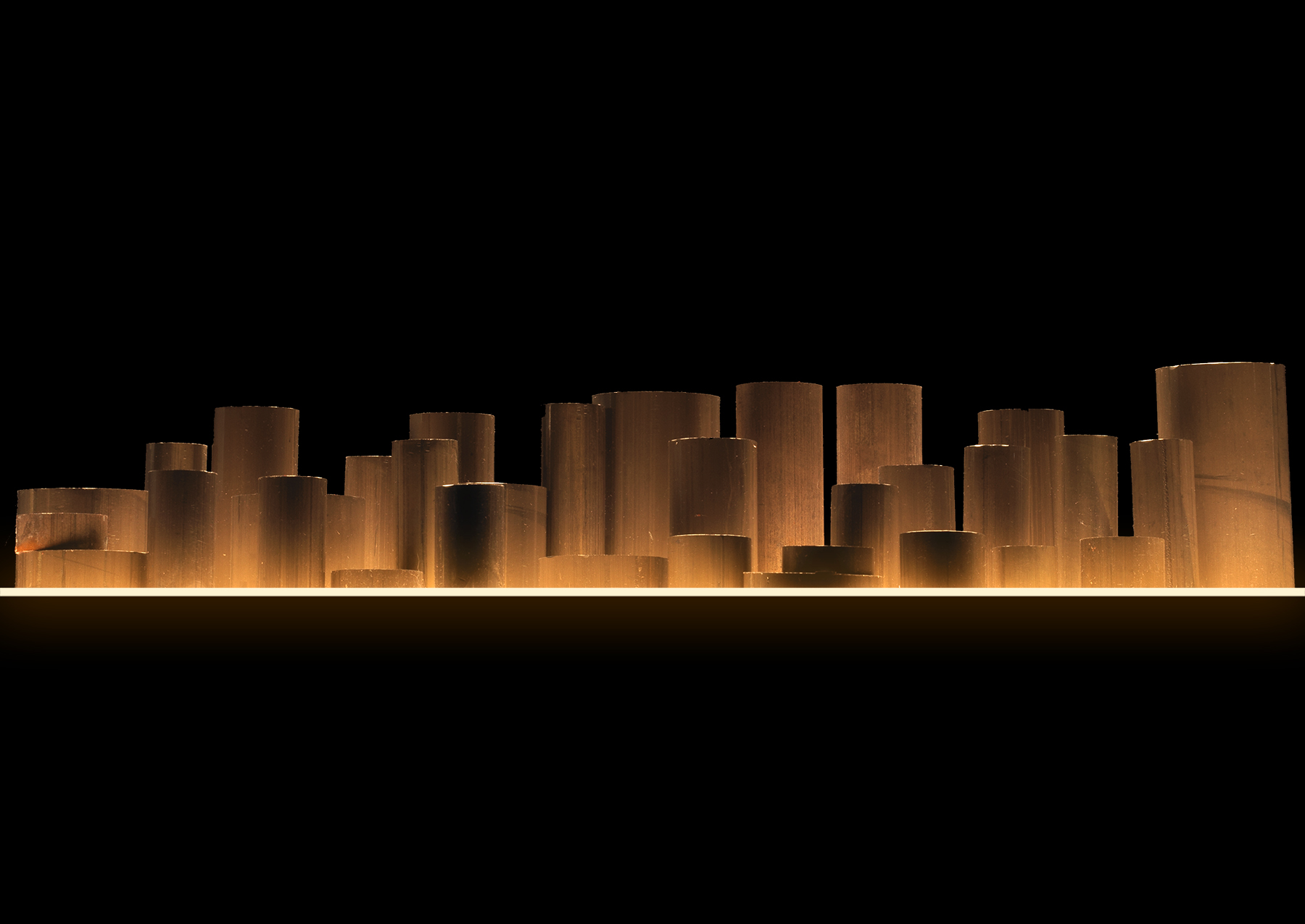 The billet
VALMON receives bars of brass of diverse diameters and compositions, stores them and cuts them into small cylinders. These are billets, the first step towards the finished product.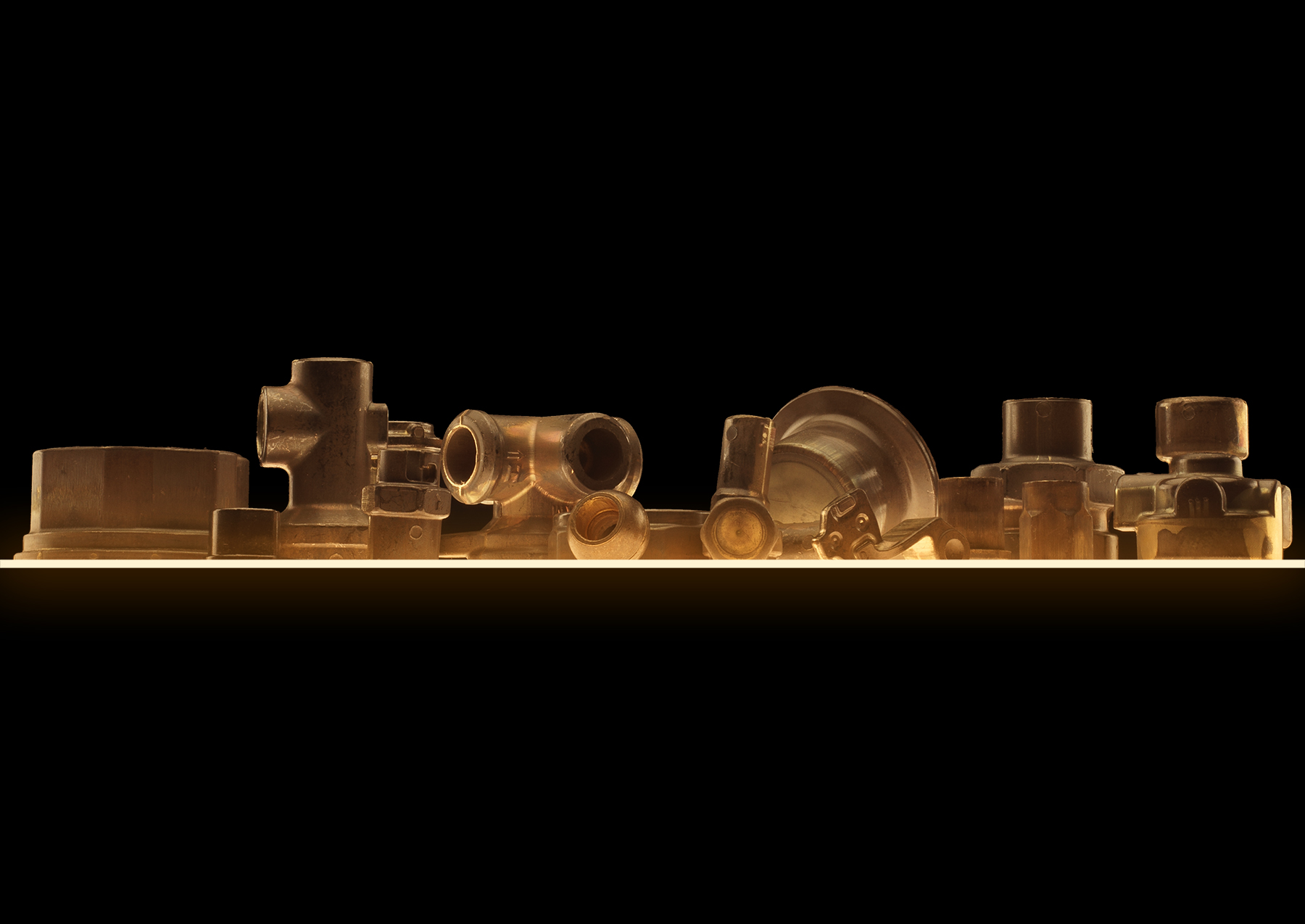 The molded
The billets are brought to the oven, where they are prepared for the molding. The brass melts, transforms itself and takes on a new life.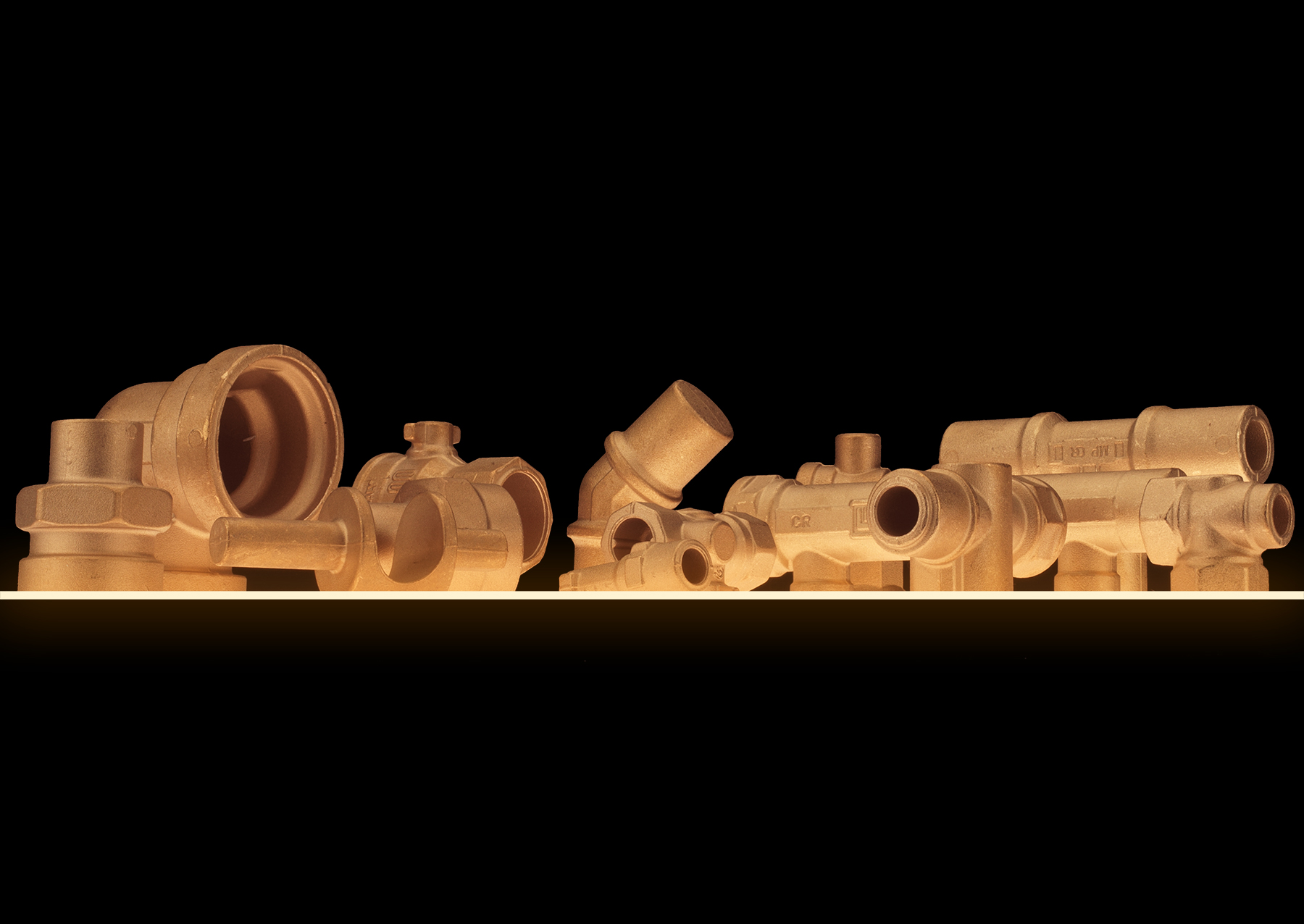 The refinement
The piece is ready to be perfected: the excess is cut off, then sent back to the drawing mill for creating new brass bars. The "smudged" piece is then sandblasted or left in its rough state depending on the requirements for subsequent processing.